So it seems that the Gametrak controller that is designed for use with the PS2 doesn't want to work with Max. 
A number of people have tried removing the board inside the unit, replacing it with a Bitwacker or Arduino, but after looking at the board in the Gametrak, I found that there is an interesting 'feature' built into the existing boards.
This easter egg is probably designed so that one unit can be manufactured to be used across a variety of hardware platforms, from PS2 to PC to Xbox.
Here's what I did to get it working: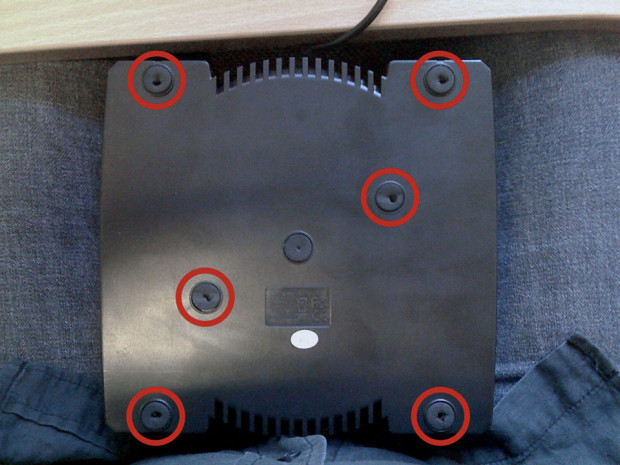 Open the case by removing the screws marked (I pierced the 'feet' with the screwdriver so that I didn't have to re-stick them later).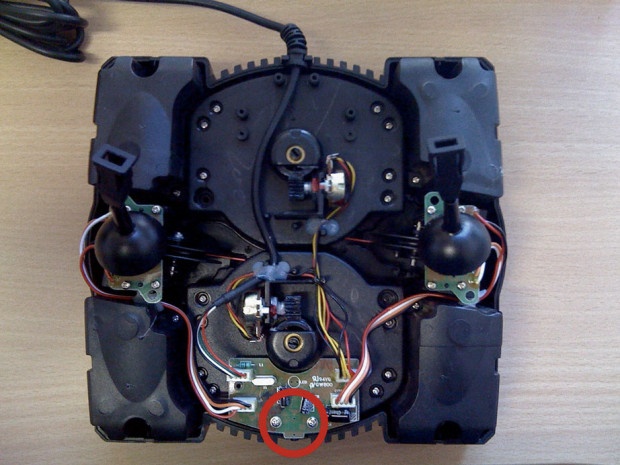 Remove the board by unscrewing the screws marked.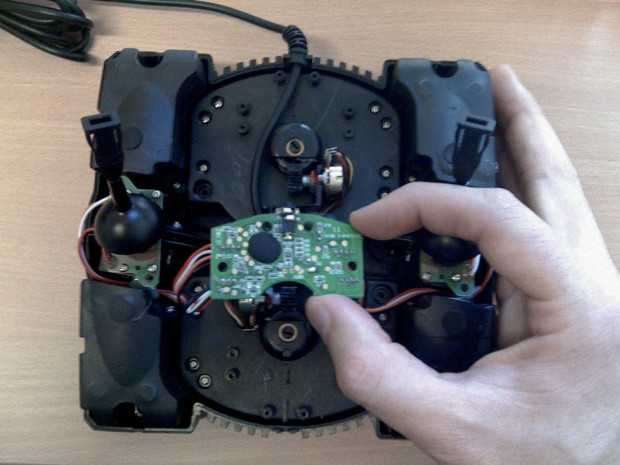 Flip it over to reveal the underside.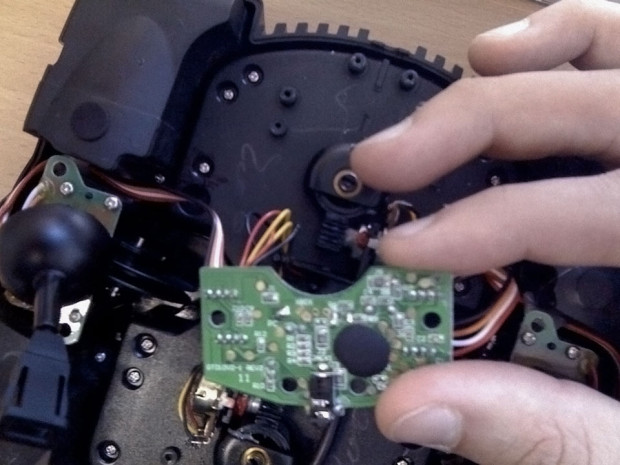 Rotate the entire Gametrak, so that the board is oriented like this.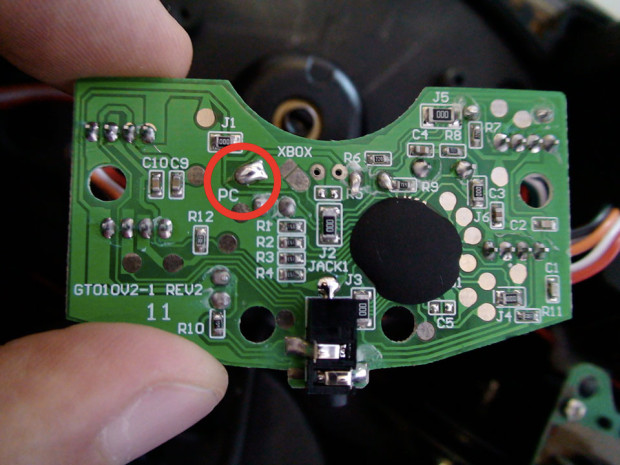 This is the cool bit.  Notice the PC label above?
(There's also an Xbox label to the right).
I shorted this connection with a knife while it was plugged in to Max, and a burst of numbers came out of the 'hi' object.  To make this connection permanent*, I put a bit of solder to make a bridge between the two contact points, and now it outputs 12-bit integers on six discrete axes (left hand x, y & z; and right hand x, y, z).  The foot switch works too.

Simple Max 5 interface for the Gametrak (Download)
Note: the first gen Gametrak from In2Games doesn't seem to have this 'feature'.
* There's a tiny layer of lacquer on these contact points that I scratched with a knife so the solder would take to the metal.